Plugins add additional and required functionality to the WordPress site. There are tons of plugins out there on the WordPress plugin repository. You might get confused to choose the correct plugins for your blog.
I have sorted out 10 best and FREE plugin to be used on a WordPress blog. These are recommended and tested. If you are starting a blog or planning to start a blog, this guide will be helpful to you.
Always check the plugins' ratings and reviews before installation. Because installing an unoptimized plugin can hurt the site speed.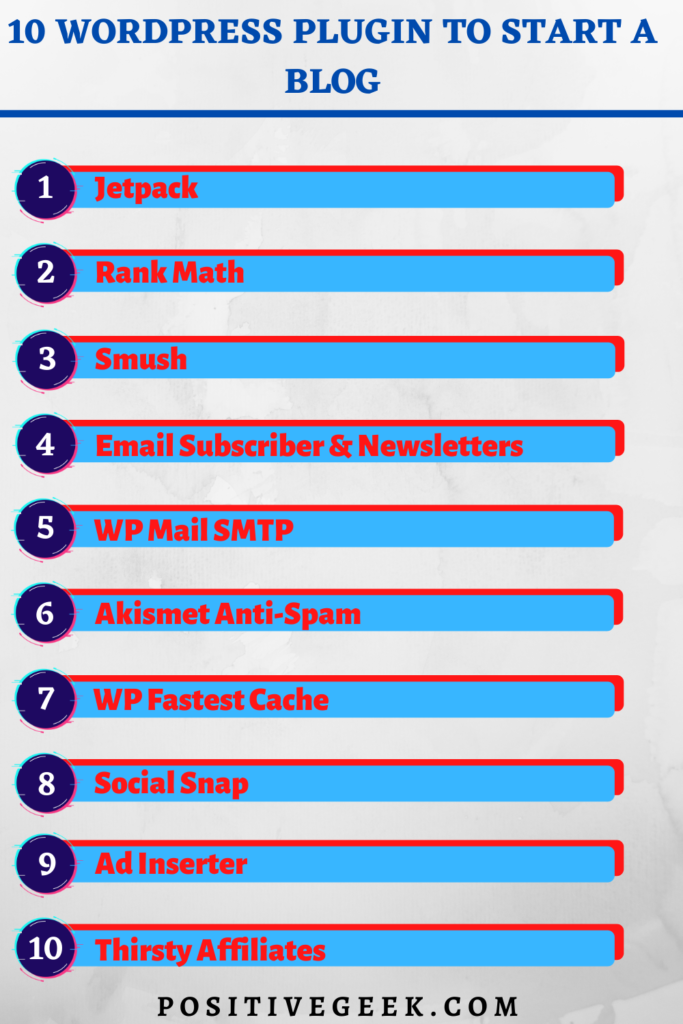 Whenever I set up a website/blog on WordPress, the first plugin I install is Jetpack. This plugin comes from the house of the developer who developed WordPress. You can see the number of installations and ratings and can decide whether you should you give it a try or not.
Jetpack has many bad reviews out there on different websites, particularly, that this plugin slows down the website speed, and etc. But if you set up it properly you will get some great benefit from this plugin. In fact, I have written an article on why you should install Jetpack right away, check out the article.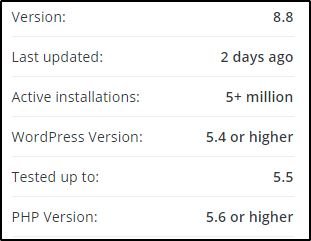 Reasons why I recommend Jetpack
Downtime Monitoring – Notifies by email whenever your website goes offline and also sends mail if the site becomes online again.
Brute force attack protection – It prevents the website from brute force attacks.
Jetpack Content Delivery Network – It has its own CDN to deliver static files and images from.
Image Lazy loading – Makes the images load while scrolling down.
Jetpack Contact Form – You do need another plugin to design the contact form.
Automatic Social Sharing – When you publish a new post it automatically shares it on your Facebook page, Twitter, Tumblr, and LinkedIn.
Social sharing buttons – You do not need another plugin to put social sharing icons on the articles.
SEE ALSO: Best FREE themes for bloggers for starting a blog.
Rank Math is the must-have plugin for bloggers. It helps to write a SEO friendly article. There are tons of SEO plugins, but I found this one to be the best among those free SEO plugins.
They call it The Swiss army knife of WordPress SEO. Actually the plugin has a lot of features to improve site ranking on search engines. The plugin is comparatively new, but you can see the user ratings on the WordPress plugin repository. Read this article about Rank Math SEO in detail.
Notable features of Rank Math
Whenever you write an article, it will show a SEO score and guide you with keywords, headings, URL, readability, internal and external links, etc.
It generates a sitemap for the posts, pages, and images to submit on Search Engines.
It adds OG (Open Graph) tags to the article so that at the time of sharing it generates the image and article description. You can add a custom OG image other than the featured image.
The support team is just awesome. Though the plugin is FREE till now (August 2020), you can raise a ticket or contact the team on their official Facebook group.
You can generate custom descriptions for your site, posts, and pages.
The instant indexing feature allows you to request immediate indexing of articles on Google. They have an amazing article on this.
Images take lot of space on the storage, plus improper size images slow down the page loading speed. Smush automatically compresses the images at the time of uploading. You can also bulk smush all the uploaded images at once, which are not compressed yet.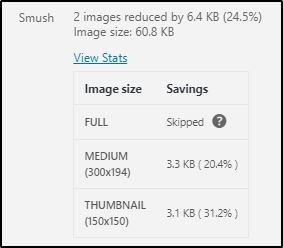 Also, you can enable lazy loading for the images. DO NOT ENABLE LAZY LOADING OF IMAGES ON MORE THAN ONE PLUGIN (Like don't enable it on Jetpack, Smush, or on Cache plugin). I always choose Smush for lazy loading of images and turn the settings off on Jetpack and on the cache plugin.
This plugin by Icegram does a fantastic job to collect emails from visitors. It has customizable newsletter signup to collect emails. You can put a signup form anywhere on the post or somewhere on the widget section.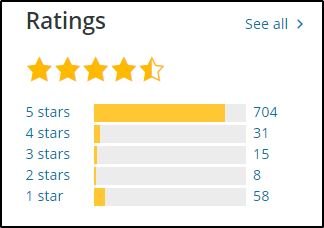 Whenever someone subscribes by email, he/she will get a confirmation email to confirm the subscription. You will also be notified by an email when someone joins.
You can send custom campaigns to the subscribers. It also notifies the subscribers whenever you publish a new post.
By default, WordPress sends emails from an email ID of its own, like wordpress@positivegeek.com. This looks unprofessional to your subscribers. Sometimes WordPress does not send emails due to some malfunctions.
This plugin will liberate you from these. You can send emails using your own custom email account or an email account by Gmail. After that, every email will be delivered through that email both, to subscribers and to you.
The setup is pretty easy for this plugin. You just need an email account (custom or existing by Gmail) and the rest is what you have to fill up on the plugin page. And also there is a guide on how to access custom domain emails on right from Gmail.
WordPress also recommends this plugin. It automatically checks the comments and checks if those are spam comments. If it found the comment to look like spam, then it sends the comment to the spam filter.
If you already started your blog, you might have noticed some irrelevant comments. And the amount of these spam comments increases day by day. This plugin takes care of this. You can check these comments under the spam tab on the comment section and delete the comments at once.
SEE ALSO: Essential things to do after installing WordPress.
One cache plugin is recommended to install to speed up the site. And for the beginners, WP Fastest Cache is the best so far. The configuration is pretty simple for this plugin, compared to the other cache plugins. On the other cache plugins, you may scratch your head while configuring, but, seriously, this will save you from headache.
I have tried many other plugins before this, but when I found this one, never looked for any other cache plugin.
You must give your visitors the option to share your articles on different social platforms. This will increase the amount of your site's visitors and engagement.
But you also have to take care of the site speed. All plugins put some additional JavaScript code on the pages. And these codes slow down the speed.
This plugin takes care of the site speed and also generates pretty social sharing buttons. You can choose where to show the buttons, like before or after posts, which social buttons you want to show, etc.
Nowadays, most of the themes have inbuilt social sharing buttons included. If your theme does not have this or you do not like the theme's social sharing options, you should give it a try.
Most of people start blogging to generate some passive income. And showing ads on the site is one of the best income option. Google AdSense allows you to show ads on your site. There are also other advertising networks available.
Once your site is approved for showing ads, you need to put the ad codes on your pages and posts. You can not do this manually, it will be so messy. Using this plugin you can put the codes wherever you want.
Ad Inserter will give you options to put ads after or before any paragraphs, after a certain number of words, on the widget area. Google recommends to inform visitors that it is an ad. You can put a label before the ads with this plugin.
To generate income from ads you need some good traffic. And for the beginners, it takes some time to get a good amount of traffic on websites. But you can use affiliate links on the posts to earn some commissions from the sellers. You can/should start affiliate marketing from the starting of your blog.
There are tons of affiliate networks, you just need to google them according to your site niche and sign up. You will get your affiliate links when you sign up. You need to put these links on your posts and pages.
But normally the links do not look pretty and it is tough to manage so many affiliate links. This plugin will save all the affiliate links, and you can insert these links right from the WordPress post editor. You do not need to copy these links from some excel files.
All the links will be so organized with this plugin. And it generates links according to your domain for the affiliate links, it looks so professional. Like my affiliate link for Hostinger is https://www.hostg.xyz/aff_c?offer_id=6&aff_id=30163 and after converting the link with Thirsty Affiliate it looks like https://positivegeek.com/link/hostinger.
WRAPPING UP
These are the tested and recommended plugins for WordPress blog. You can add more plugins according to you requirements. But do not try to add lot of plugins. Check the ratings and reviews before installing any plugin.
And try to use the plugin which covers more than one function, so that your plugin count stays less.
If you find this article helpful or you have some good plugin suggestions for blogging, comment your suggestions.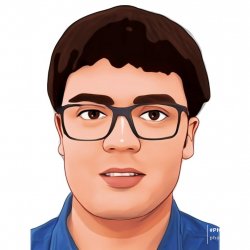 Latest posts by Nur Islam
(see all)