If you are planning to start a blog on WordPress, or you already have a blog, then you should have a look on the list of Best Free WordPress Themes for Blogs.
At the time of starting a blog, it is a bit tough to select a perfect theme. This happens with almost everyone at the beginning, because of the lots of recommendations of themes out there.
I have selected 5 FREE WordPress themes perfect for bloggers. You can try any of these. All the themes on this list are optimized for speed & performance, as well as SEO.
1 | SCHEMA LITE
SCHEMA LITE HIGHLIGHTS:
Highly optimized load speed.
Optimized for SEO.
Rich snippet for SEO.
No customization required.
Schema is the fastest and SEO friendly theme for WordPress. As you can see the name of the theme is Schema, it includes rich text snippets for the articles, which will help to rank higher on Google Search.
The free version of the theme has fewer customization options, but you will love its already customized look. You do not need to spend time on customizing the theme, just add a logo and a site icon.
As a new blogger, you have to face speed issues. You will need some time to optimize the site speed properly. Here this theme will take care of everything, so you can focus only on the contents. And of course, this theme is also optimized for mobile devices (fully responsive).
This theme is also ready for woo-commerce. If you are struggling to find a theme, then definitely you should go with this theme.
2 | NEVE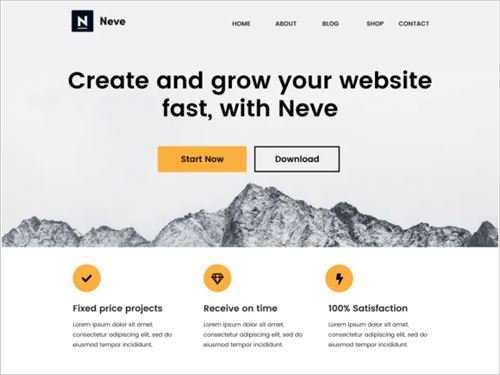 NEVE HIGHLIGHTS:
Highly customizable even on the free version
Optimized for SEO.
Fast loading speed.
Free starter templates available to start with.
NEVE is highly customizable, this is beginners friendly. Even if you are new to WordPress themes, you will get easily customizing options. The theme also loads fast, it can improve user experience as well as SEO. It has inbuilt AMP features, although you will need an AMP plugin to explore the features.
NEVE has enough documentation to play with the theme features. You can visit it's official documentation page to get to know what you can do with NEVE.
The best part of this theme is that you can customize each and every element, like on the header and on the footer area.
3 | GeneratePress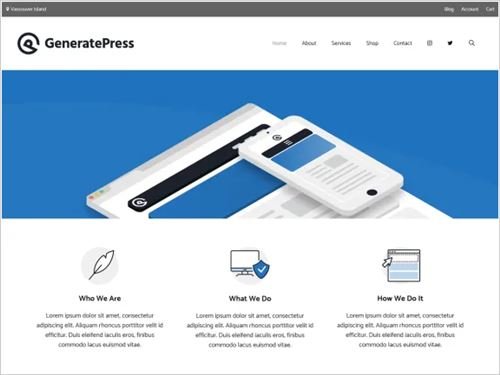 GneratePress Highlights
Fast loading speed.
Optimized for SEO.
Starter templates available.
GneratePress is a good choice for blogging. This theme is ultra-fast. You can compare this theme speed & performance with the Schema Lite theme.
This theme is highly customize-able, a lot of option to customize the theme.
Speed is a vital part of SEO of a website. You will love this theme's ultra-fast speed.
GeneratePress has some appealing starter templates to start.
CHECK THIS: Essential things to do after installing WordPress.
4 | OceanWP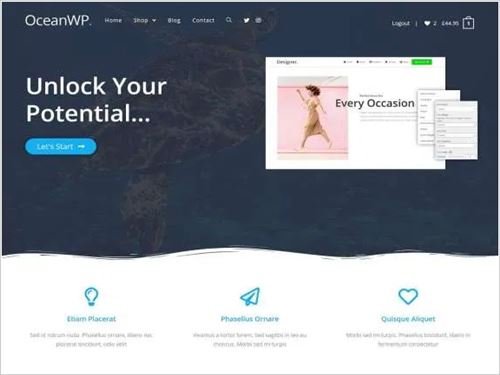 OceanWP Highlights
Highly customize-able.
Speed optimized
Great features available on the free version.
If you have a lot more expectations from a free WordPress theme, then this is the ideal theme. After using OceanWP, I must say this has some premium-like features on the FREE version of this theme.
For the speed, this theme is pretty optimized.
5 | ASTRA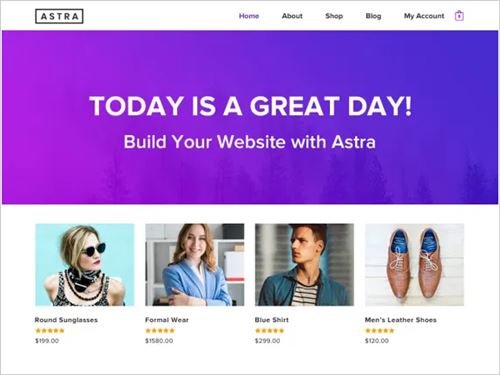 Astra Highlights
Lot of customization options.
Optimized for speed & performance.
Free starter templates to start.
Astra is the most downloaded free theme on WordPress theme repository. this theme has many option to customize it.
If you can optimize it properly, it will load very fast. And you know speed is a great parameter to increase SEO ranking.
The theme comes with many starter templates. You can choose one of these to start your blog.